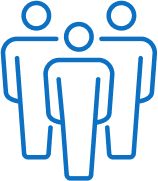 Track all Person, Organization and Account data in our client management module. Whether your needs are sophisticated and you require demographic and socio-economic data, personal/business financial statement analysis, email, merge capacity this module lets you manage non-loan and loan specific client information. The module tightly integrates to the loan, investment and grant modules and is the core module for managing client activities.
✔  Capture and organize personalized information
✔  Analyze financial statements
✔  Profiling target groups
✔  Track referrals effectively
✔  Centralized document repository
✔  Flexible relationship creation
✔  Streamline letter generation
✔  Comprehensive task and activity tracking
✔  In-depth contact reporting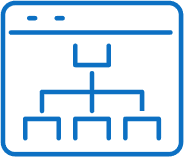 Whether you are providing workshops, seminars, community economic development our project module will provide a comprehensive tool for you to manage all aspects to see your project through to successful completion.
✔  Mandate and results management
✔  Budgeting and expense tracking
✔  Partnerships and leveraged funds
✔  Outcomes and impact analysis
✔  Client participation tracking
✔  Document attachment and organization
✔  Comprehensive activity and task tracking
✔  Detailed project reporting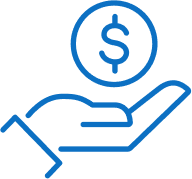 TEA provides one of the most superior loan servicing modules available. The module provides complete flexibility for users to create lending products, supports all standard interest calculation methods, the ability to schedule any irregular or non-traditional financing deals, multi-fund disbursements, closing costs, disbursement schedules, syndication (participation lending), collateral and much more.
The module is tightly integrated to our transaction processing which provides seamless automation for posting advances, transactions, invoice creation, electronic funds transfer (ACH) and is the core area for those in accounting and finance.
✔  Customizable Loan Pipeline
✔  Unlimited Loan Products
✔  Customized Risk Rating
✔  Historical Terms and Rates
✔  Multiple Funding Sources
✔  Flexible Amortization Schedule
✔  Various Lending Types
✔  Detailed Collateral Tracking
✔  Loan Covenant Tracking
✔  Sophisticated Transactional Capacity
✔  Escrow Management
✔  Metro2 Credit Reporting
✔  Performance Tracking
✔  Cashflow Management
✔  Invoicing and Billing
✔  Loan Document Creation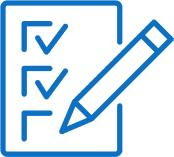 There is very little benefit in a database unless you can extract the data you require to make management decisions, meet external reporting requirements and have the flexibility to create ad-hoc reports to meet ever-changing reporting needs. We have kept this in mind with the development of TEA which now includes a significantly improved Report Management module. All reporting can be achieved from one area! Within the Report Manager, you have a report description, report statistics, preview capacity, expanded grouping and filtering options and much more.
TEA provides a comprehensive core report repository with all critical reports for managing your portfolio including portfolio analysis, delinquency, invoicing, cash flow management, transaction activity, loan loss reserve, accounting and transaction, activity management and virtually all key reports you would expect in a robust loan management system.
It is always difficult to anticipate all of your reporting requirements therefore TEA incorporates a powerful custom report builder. This allows users to build their own reports with access to all of the fields in the system. Users are also able to clone any core reports in the software and use them as a starting point to create their own modified versions.
Similar to the Custom Report Builder, TEA incorporates a Query Builder that allows users to extract key data points which populates to a reporting matrix (similar to a spreadsheet). Users can add multiple filters, grouping, sorting as well as develop sophisticated queries to hone in specifically on data for portfolio management, board reporting, management reporting and more.
We're happy to show you any module in action!
We understand the importance of visualizing solutions. Reach out to us today to discuss your requirements and schedule a live personal demo of TEA. Experience firsthand how our add-on modules can meet your needs and make an informed decision.