Trusted by over 300+ organizations including:





The Core Modules
We stand out from our competitors with a comprehensive list of core features and functionality that includes what they consider "extra" features.
✔  Capture and organize personalized information
✔  Analyze financial statements

✔  Profiling target groups

✔  Track referrals effectively

✔  Centralized document repository

✔  Mandate and results management

✔  Budgeting and expense tracking

✔  Partnerships and leveraged funds

✔  Outcomes and impact analysis
✔  Customizable Loan Pipeline
✔  Unlimited Loan Products
✔  Customized Risk Rating
✔  Historical Terms and Rates
✔  Multiple Funding Sources
✔  Core Reports

✔  Custom Report Builder

✔  Query Builder
In addition to our Core Modules, we invite you to explore our comprehensive range of Add-on Modules for expanded functionality and tailored solutions.
Interested in our Product? Book a Demo!
In addition to our Core Modules, we invite you to explore our comprehensive range of Add-on Modules for expanded functionality and tailored solutions.
Lenders across North America have used TEA and related products and services to create true efficient processes which have helped facilitate significant growth and efficiencies in their lending operations.
Key Modules for providing unparalleled loan servicing

Integration with most popular accounting packages

Custom API's for integration with Salesforce and other key CRM systems

Scalability allowing you to implement and build-out as your operations grow

Highly Customizable to accommodate all related data, outcomes and analytics

Amazing Team to support your needs from support, development, reporting and operational use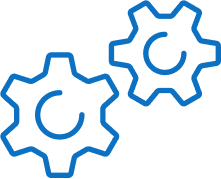 System Configurability
Using our TEA Administration Module, system administrators have the ability to configure multiple software aspects such as drop-down lists, system defaults, data-entry wizards, user-definable fields, system security, and financial products.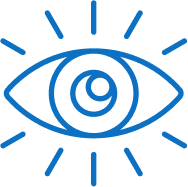 Custom View Creation
In TEA, a view presents essential client data fields, with pre-built views available for Pipeline Management, Delinquency, Portfolio Analysis, Activates, Outcomes, and more. Additionally, create unlimited custom views for personalized and focused data display, enhancing user experience and efficiency. Export views to Excel for further analysis and business intelligence purposes.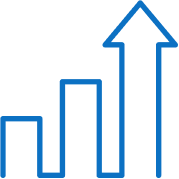 Data Entry Wizards
TEA's core modules feature user-friendly step-by-step wizards that streamline data entry for new records. These wizards are configurable, allowing users to align fields precisely with customer data requirements. This enhances efficiency and simplifies data entry for staff and users.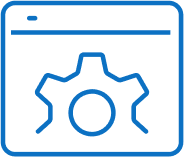 Interface Chooser
Introducing the end-user interface chooser in TEA 11, enabling organizations to customize the system by removing unnecessary features and fields. This ensures simplicity for end-users, aligning functionality and data fields with organizational requirements.
Additional Features & Benefits
Feature-packed, right "out of the box"
Our list of core features and functionality is robust, to say the least, and includes many features that other software applications charge as "add-ons".
Program Updates & Fixes
Program updates and fixes, seamlessly applied in our hosted environment, are included with all Support Contracts and ensure you always have the latest features and fixes available.
Dedicated, In-House Support
Our experienced and dedicated, in-house technical support team is there whenever help is needed.  Online help resources available 24/7.
User Security
A powerful yet simple to manage permissions-based security system allows you assign personal logins and define role-based profiles so that that employees have access to only the feature and functionality they need to perform their duties.
Integration with External Accounting
TEA integrates with numerous accounting packages including Sage AccPac, QuickBooks, Fundware, Peachtree and Simply Accounting. Handles departmentalization, multiple loan funds, automatic batch creation and more.
Expanded Functionality via Add-On Modules
Add-on modules allow you to tailor TEA to your organization's programs and reporting requirements.  Modules include support for grants, investments, participation lending and report-based modules such as CDFI, Metro2 and EDMIS.
Powerful Reporting Capability
TEA ships with over 100 reports to help you get the information you need out of TEA straight away.  It also ships with a powerful custom report designer that allows you to not only tweak/customize any of TEA's core reports but to design ANY kind of report you like.  This functionality also allows us to create custom reports for you that install in a breeze!
Ongoing Training Opportunities
Available Managed Services and Data Hosting
We're happy to show you any module in action!
We understand the importance of visualizing solutions. Reach out to us today to discuss your requirements and schedule a live personal demo of TEA. Experience firsthand how our add-on modules can meet your needs and make an informed decision.